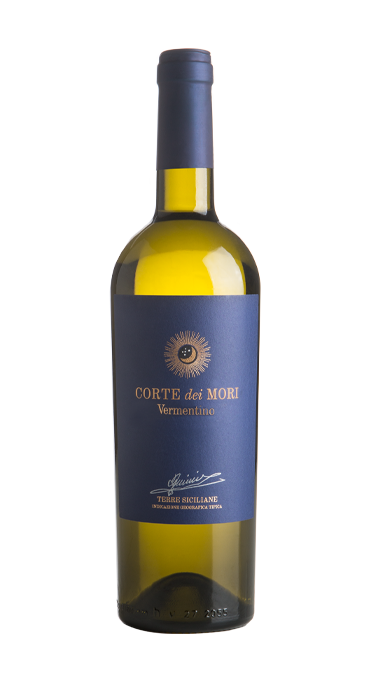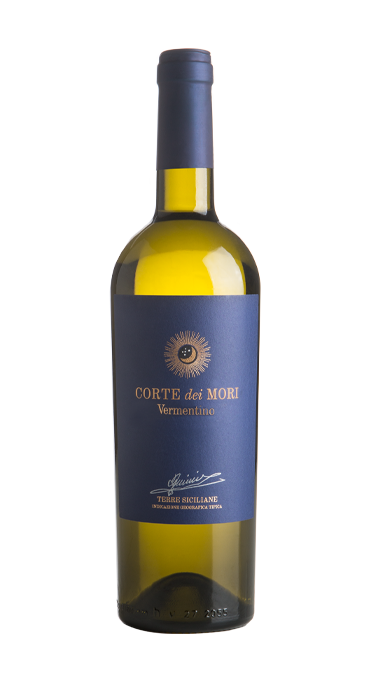 Production Area: The smooth hills in the South-West part of Sicily with a gentle a sea breeze.
Grapes: Pure Vermentino grapes.
Colour: A luminous golden yellow.
Bouquet: Intense, aromatic with gentle tropical fruit notes.
Taste: A unique united concentration of fruit and minerals.
Service: Always well chilled.
Food suggestion: Great to be sipped in company but excellent with fish and Mediterranean salads.
[unex_ce_button id="content_vo9f3w9ov,column_content_s7nl7bfg6" button_text_color="#000000" button_font="semibold" button_font_size="11px" button_width="auto" button_alignment="left" button_text_spacing="2px" button_bg_color="#ffffff" button_padding="5px 25px 5px 25px" button_border_width="1px" button_border_color="#000000" button_border_radius="0px" button_text_hover_color="#ffffff" button_text_spacing_hover="2px" button_bg_hover_color="#000000" button_border_hover_color="#000000" button_link="http://www.cantineminini.it/wp-content/uploads/2020/06/corte-dei-mori-vermentino_VermentinoOnly.png" button_link_type="url" button_link_target="_blank" has_container="" in_column="1"]IMAGE[/ce_button]
[unex_ce_button id="content_vo9f3w9ov,column_content_fvfnyzfw3" button_text_color="#000000" button_font="semibold" button_font_size="11px" button_width="auto" button_alignment="left" button_text_spacing="2px" button_bg_color="#ffffff" button_padding="5px 32px 5px 32px" button_border_width="1px" button_border_color="#000000" button_border_radius="0px" button_text_hover_color="#ffffff" button_text_spacing_hover="2px" button_bg_hover_color="#000000" button_border_hover_color="#000000" button_link="http://www.cantineminini.it/wp-content/uploads/2020/06/Vermentino_Terre_Siciliane_IGT_EN.pdf" button_link_type="url" button_link_target="_blank" has_container="" in_column="1"]PDF[/ce_button]