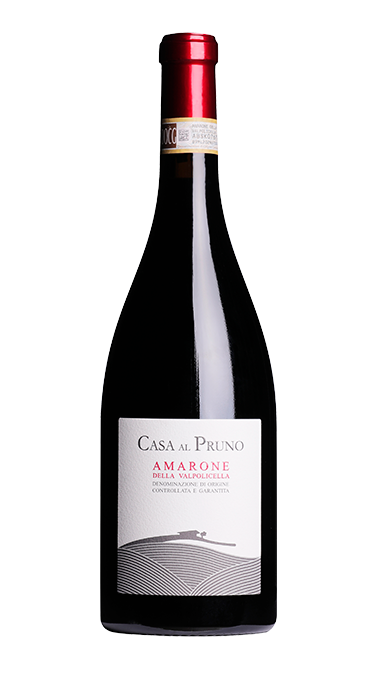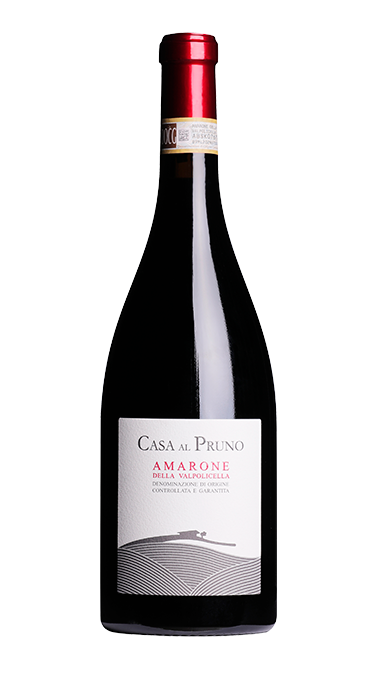 Production Area: In the heart of the Valpolicella Valley, the soil is clay and limestone.
Grapes: Corvina, Rondinella, Molinara drying  in "fruttaio" for a period of 90 to 120 days.
Colour: Deep and thick garnet red.
Bouquet: Great intensity and persistence with scents of dry prunes and sweet spices.
Taste: Well structured, warm and at the same time velvety.
Service: Serve at a temperature of 18° - 19° C in balloon glasses, opening the bottle at least 2 hours before.
Food Suggestions: It is a perfect match to tasty meats and seasoned cheese, but also as conversation wine.
[unex_ce_button id="content_rokk8n8bh,column_content_dl3rd9nn2" button_text_color="#000000" button_font="semibold" button_font_size="11px" button_width="auto" button_alignment="left" button_text_spacing="2px" button_bg_color="#ffffff" button_padding="5px 25px 5px 25px" button_border_width="1px" button_border_color="#000000" button_border_radius="0px" button_text_hover_color="#ffffff" button_text_spacing_hover="2px" button_bg_hover_color="#000000" button_border_hover_color="#000000" button_link="http://www.cantineminini.it/wp-content/uploads/2022/03/hr_CasaalPrunoAmaroneDellaValpolicella.png" button_link_type="url" button_link_target="_blank" has_container="" in_column="1"]IMAGE[/ce_button]
[unex_ce_button id="content_rokk8n8bh,column_content_yulxnitpo" button_text_color="#000000" button_font="semibold" button_font_size="11px" button_width="auto" button_alignment="left" button_text_spacing="2px" button_bg_color="#ffffff" button_padding="5px 32px 5px 32px" button_border_width="1px" button_border_color="#000000" button_border_radius="0px" button_text_hover_color="#ffffff" button_text_spacing_hover="2px" button_bg_hover_color="#000000" button_border_hover_color="#000000" button_link="http://www.cantineminini.it/wp-content/uploads/2022/03/Amarone-della-Valpolicella-DOCG_EN.pdf" button_link_type="url" button_link_target="_blank" has_container="" in_column="1"]PDF[/ce_button]