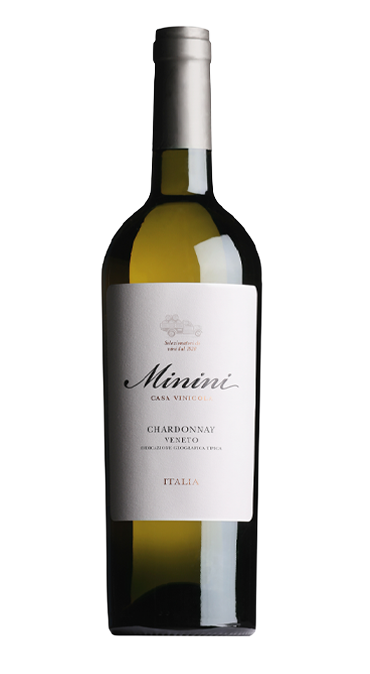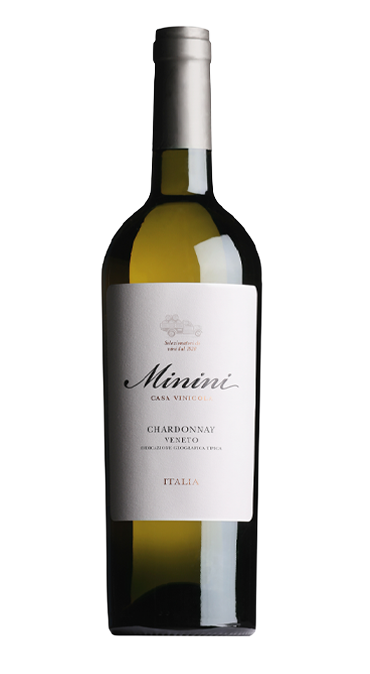 Production Area: The hills that extend east from Lake Garda and surround Verona.
Grapes: Chardonnay 100%.
Colour: Pale yellow with glints of gold.
Bouquet: Fresh and fruity with exotic notes.
Taste: Well structured, balanced and appealing.
Service: Always serve chilled.
Food Suggestions: Perfect with fish, white meat, fresh cheese, and pasta.
[unex_ce_button id="content_z6opfam3a,column_content_6tthjg5gw" button_text_color="#000000" button_font="semibold" button_font_size="11px" button_width="auto" button_alignment="left" button_text_spacing="2px" button_bg_color="#ffffff" button_padding="5px 25px 5px 25px" button_border_width="1px" button_border_color="#000000" button_border_radius="0px" button_text_hover_color="#ffffff" button_text_spacing_hover="2px" button_bg_hover_color="#000000" button_border_hover_color="#000000" button_link="http://www.cantineminini.it/wp-content/uploads/2020/07/Minini_Chardonnay_Veneto-copy.png" button_link_type="url" button_link_target="_blank" has_container="" in_column="1"]IMAGE[/ce_button]
[unex_ce_button id="content_z6opfam3a,column_content_xj40qi9m7" button_text_color="#000000" button_font="semibold" button_font_size="11px" button_width="auto" button_alignment="left" button_text_spacing="2px" button_bg_color="#ffffff" button_padding="5px 32px 5px 32px" button_border_width="1px" button_border_color="#000000" button_border_radius="0px" button_text_hover_color="#ffffff" button_text_spacing_hover="2px" button_bg_hover_color="#000000" button_border_hover_color="#000000" button_link="http://www.cantineminini.it/wp-content/uploads/2020/10/Chardonnay_Veneto_IGT_EN.pdf" button_link_type="url" button_link_target="_blank" has_container="" in_column="1"]PDF[/ce_button]