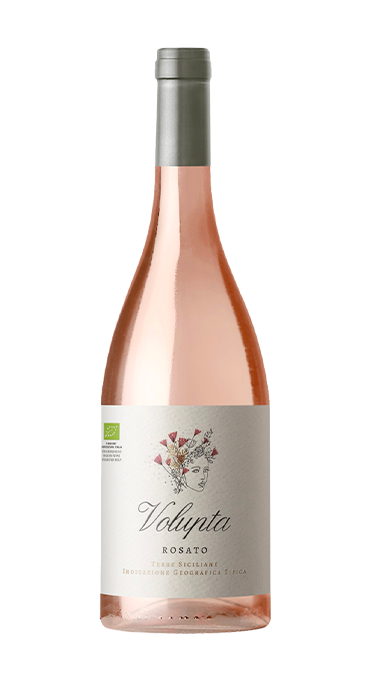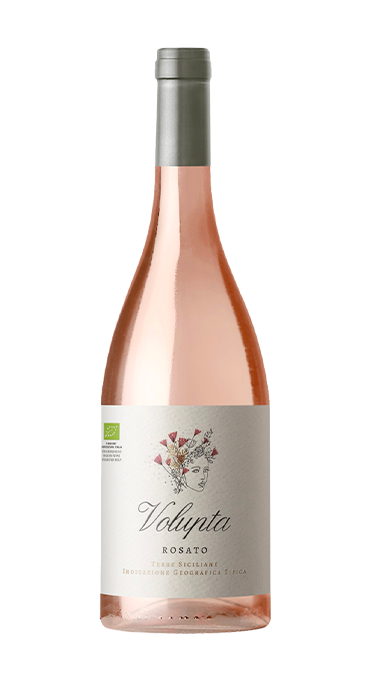 Grapes: "Volupta" BIO world: this project originates from an accurate selection of grapes grown and vinified according to the organic procedures. The land where the "Volupta" vines are grown has a natural aptitude thanks to the warm sun rays and the gentle marine breeze caressing the vineyards. This magic combination enables a perfect environment during all grapes' life and their maturation.
Colour: Its pink color with light ruby glints leads to mulberry and cherry notes.
Bouquet & Taste: Its fragrance and freshness surprise as much as its taste persistence.
Service: Serve always well chilled.
Food Suggestions: This wine has good versatility and it is enjoyable either with fish or fresh cheese and as an aperitif.
[unex_ce_button id="content_phzfl961b,column_content_zi5tug4rr" button_text_color="#000000" button_font="semibold" button_font_size="11px" button_width="auto" button_alignment="left" button_text_spacing="2px" button_bg_color="#ffffff" button_padding="5px 25px 5px 25px" button_border_width="1px" button_border_color="#000000" button_border_radius="0px" button_text_hover_color="#ffffff" button_text_spacing_hover="2px" button_bg_hover_color="#000000" button_border_hover_color="#000000" button_link="http://www.cantineminini.it/wp-content/uploads/2021/04/hr_bottiglie_Volupta-Rosato-1.png" button_link_type="url" button_link_target="_blank" has_container="" in_column="1"]IMAGE[/ce_button]
[unex_ce_button id="content_phzfl961b,column_content_a3uu7lhfk" button_text_color="#000000" button_font="semibold" button_font_size="11px" button_width="auto" button_alignment="left" button_text_spacing="2px" button_bg_color="#ffffff" button_padding="5px 32px 5px 32px" button_border_width="1px" button_border_color="#000000" button_border_radius="0px" button_text_hover_color="#ffffff" button_text_spacing_hover="2px" button_bg_hover_color="#000000" button_border_hover_color="#000000" button_link="http://www.cantineminini.it/wp-content/uploads/2021/04/Rosato_Terre_Siciliane_Bio_EN-1.pdf" button_link_type="url" button_link_target="_blank" has_container="" in_column="1"]PDF[/ce_button]