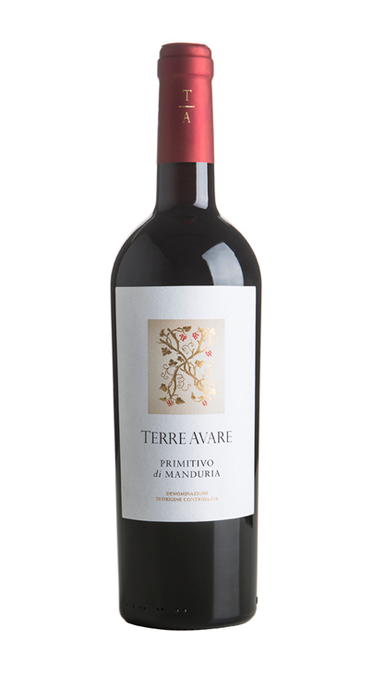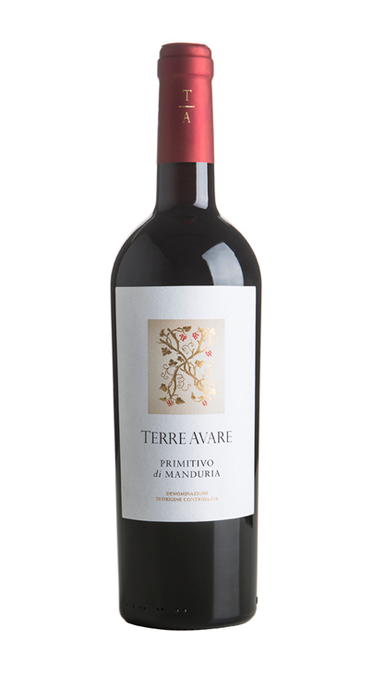 Production Area: In the heart of Salento.
Grapes: Made from 100% Primitivo grapes. Vines are 30/50 years old and are planted with a concentration of 5000/6000 plants per hectare.
Colour: Deep ruby red with garnet glints, fading with ageing.
Bouquet: Sumptuous bouquet of red fruits evolving into spicy and cocoa notes.
Taste: Velvety and gratifying, it surprises you for its long-lasting mildness.
Service: At room temperature opening the bottle at least 1 hour before serving. It can be cellared for some years.
Food Suggestions: Ideal with tasty and spicy dishes, seasoned cheese and Mediterranean dishes.
[unex_ce_button id="content_r2aufghpq,column_content_s55crwau2" button_text_color="#000000" button_font="semibold" button_font_size="11px" button_width="auto" button_alignment="left" button_text_spacing="2px" button_bg_color="#ffffff" button_padding="5px 25px 5px 25px" button_border_width="1px" button_border_color="#000000" button_border_radius="0px" button_text_hover_color="#ffffff" button_text_spacing_hover="2px" button_bg_hover_color="#000000" button_border_hover_color="#000000" button_link="http://www.cantineminini.it/wp-content/uploads/2017/09/hr_Primitivo-Di-Manduria-DOC-1.png" button_link_type="url" button_link_target="_blank" has_container="" in_column="1"]IMAGE[/ce_button]
[unex_ce_button id="content_r2aufghpq,column_content_li27f1oo7" button_text_color="#000000" button_font="semibold" button_font_size="11px" button_width="auto" button_alignment="left" button_text_spacing="2px" button_bg_color="#ffffff" button_padding="5px 32px 5px 32px" button_border_width="1px" button_border_color="#000000" button_border_radius="0px" button_text_hover_color="#ffffff" button_text_spacing_hover="2px" button_bg_hover_color="#000000" button_border_hover_color="#000000" button_link="http://www.cantineminini.it/wp-content/uploads/2020/10/Primitivo_Di_Manduria_DOC_EN.pdf" button_link_type="url" button_link_target="_blank" has_container="" in_column="1"]PDF[/ce_button]