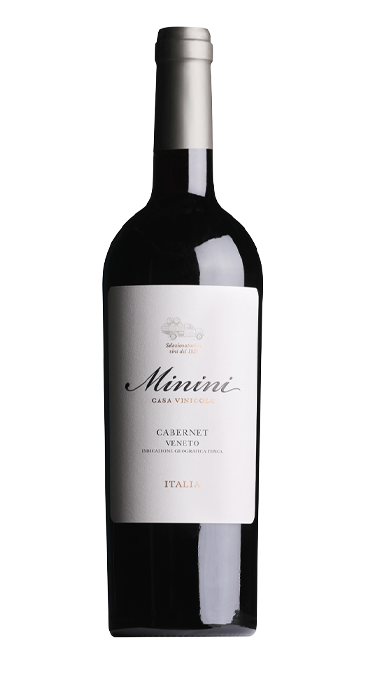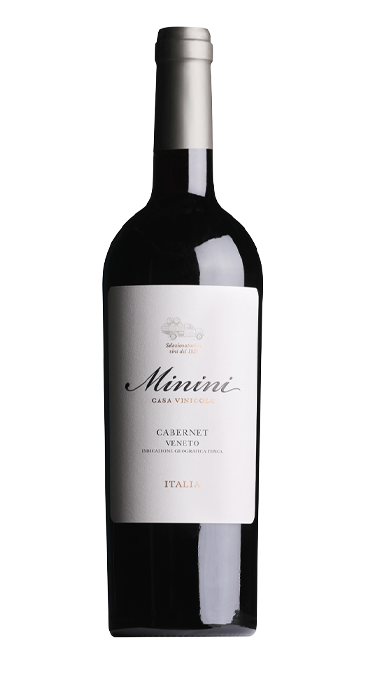 Production Area: The hills located in the Eastern part of Verona province.
Grapes: 100% Cabernet sauvignon.
Colour: Red with glints of violet.
Bouquet: Intriguing, vinous with hints of spices.
Taste: A medium structured wine, pleasantly dry, slightly tannic with a mild herbal characteristic.
Service: At room temperature.
Food Suggestions: Ideal for pasta dishes, meat and seasoned cheese.
[unex_ce_button id="content_607zup0ho,column_content_n6dpw22ac" button_text_color="#000000" button_font="semibold" button_font_size="11px" button_width="auto" button_alignment="left" button_text_spacing="2px" button_bg_color="#ffffff" button_padding="5px 25px 5px 25px" button_border_width="1px" button_border_color="#000000" button_border_radius="0px" button_text_hover_color="#ffffff" button_text_spacing_hover="2px" button_bg_hover_color="#000000" button_border_hover_color="#000000" button_link="http://www.cantineminini.it/wp-content/uploads/2020/07/Minini_Cabernet_Veneto.png" button_link_type="url" button_link_target="_blank" has_container="" in_column="1"]IMAGE[/ce_button]
[unex_ce_button id="content_607zup0ho,column_content_w4kxs3w0c" button_text_color="#000000" button_font="semibold" button_font_size="11px" button_width="auto" button_alignment="left" button_text_spacing="2px" button_bg_color="#ffffff" button_padding="5px 32px 5px 32px" button_border_width="1px" button_border_color="#000000" button_border_radius="0px" button_text_hover_color="#ffffff" button_text_spacing_hover="2px" button_bg_hover_color="#000000" button_border_hover_color="#000000" button_link="http://www.cantineminini.it/wp-content/uploads/2020/10/Cabernet_Veneto_IGT_EN.pdf" button_link_type="url" button_link_target="_blank" has_container="" in_column="1"]PDF[/ce_button]