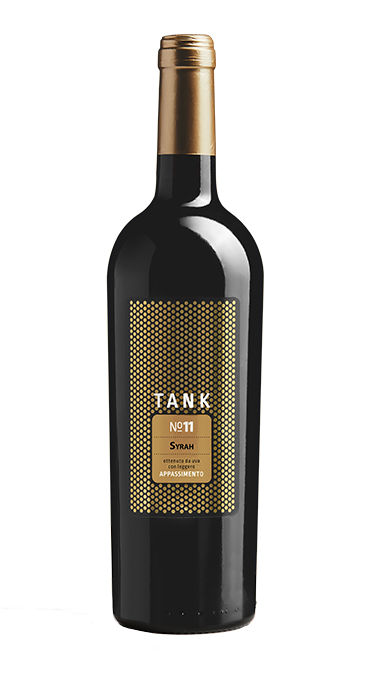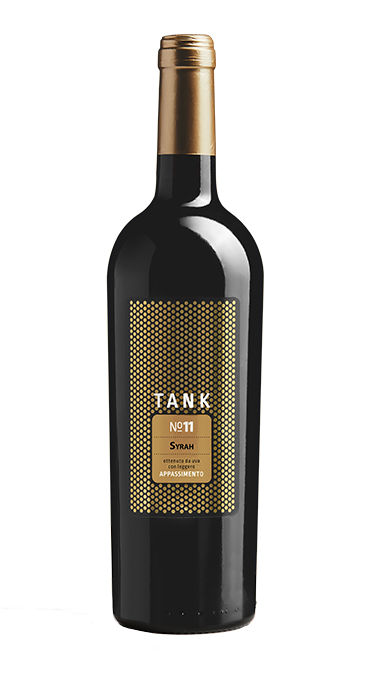 Production Area: The South-Western part of Sicily in the area of Agrigento.
Grapes: 100% Syrah grapes left on the trees to better ripen.
Colour: Brilliant purple red.
Bouquet: Full and rich scents of ripe red fruits with elegant notes of black pepper.
Taste: Full and soft with an intriguing aroma of dark berries.
Service: 16 - 18°C is the ideal temperature.
Food Suggestions: Ideal with pasta, grilled meats or soft cheese.
[unex_ce_button id="content_2m2qexexd,column_content_kjjxvuv2g" button_text_color="#000000" button_font="semibold" button_font_size="11px" button_width="auto" button_alignment="left" button_text_spacing="2px" button_bg_color="#ffffff" button_padding="5px 25px 5px 25px" button_border_width="1px" button_border_color="#000000" button_border_radius="0px" button_text_hover_color="#ffffff" button_text_spacing_hover="2px" button_bg_hover_color="#000000" button_border_hover_color="#000000" button_link="http://www.cantineminini.it/wp-content/uploads/2018/03/tank11.jpg" button_link_type="url" button_link_target="_blank" has_container="" in_column="1"]IMAGE[/ce_button]
[unex_ce_button id="content_2m2qexexd,column_content_jmwovucov" button_text_color="#000000" button_font="semibold" button_font_size="11px" button_width="auto" button_alignment="left" button_text_spacing="2px" button_bg_color="#ffffff" button_padding="5px 32px 5px 32px" button_border_width="1px" button_border_color="#000000" button_border_radius="0px" button_text_hover_color="#ffffff" button_text_spacing_hover="2px" button_bg_hover_color="#000000" button_border_hover_color="#000000" button_link="http://www.cantineminini.it/wp-content/uploads/2020/10/Syrah_Terre_Siciliane_IGT_Appassimento_Tank-N11_EN.pdf" button_link_type="url" button_link_target="_blank" has_container="" in_column="1"]PDF[/ce_button]